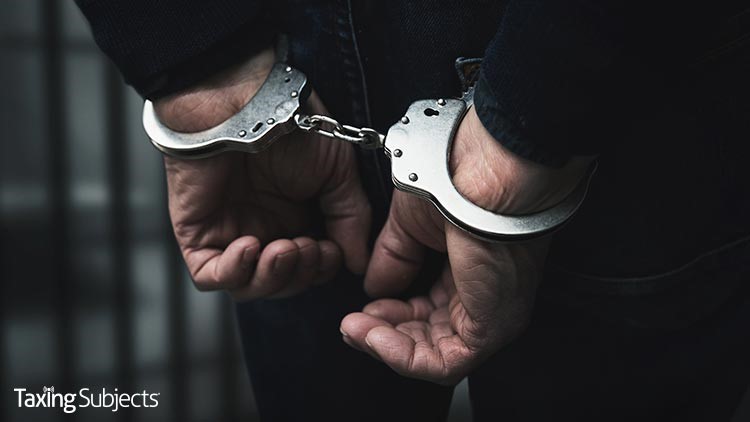 Five Connecticut men have been indicted in a series of fraud schemes that targeted the elderly, bilking them out of more than $4 million. The five men were indicted by a federal grand jury on 11 counts for their alleged participation in lottery and romance scams.
The indictment includes charges of conspiracy to commit mail and wire fraud, mail fraud, conspiracy to commit money laundering, and money laundering.
They had dreams of love or money.
The alleged ring had two frauds they used to scam their victims out of money. One involved convincing the victim that he or she had won a lottery, but needed to pay fees for taxes, shipping and processing in order to claim the prize. In such schemes, once a victim sends a small amount of money, the scammer asks for larger sums with a promise of more winnings. The victims, however, never receive any winnings.
In a romance scam, scammers take advantage of people looking for companionship by pretending to be prospective companions. Scammers create fake online profiles on dating websites that include false personal details. Once they gain the victim's trust, the scammers ask the victims for money, falsely claiming to need money for medical or business emergencies, for travel to see the victim, or for other purposes.
Prosecutors say the scams started in 2015 and ran until federal officers descended on their operation in March of 2020. While it's alleged that the conspiracy defrauded numerous victims across the country of more than $4 million, one Connecticut victim alone lost more than $1 million.
"The financial victimization of seniors is as reprehensible as it is cruel, and the Justice Department has made it a priority to root out those who commit these crimes," said U.S. Attorney John Durham. "Numerous victims in this scheme gave thousands of dollars to these alleged predators. I urge all to think twice, and then to think again, before providing any money to individuals who they have never met in person. As soon as you are asked for money, call your local police department, or 833-FRAUD-11, for assistance."
Durham says members of the alleged fraud ring were identified as:
Farouk Fasasi, 25, of New Haven, Conn.
Rodney Thomas Jr., 29, of New Haven, Conn.
Montrell Dobbs Jr., 27, of New Haven, Conn.
Ralph Pierre, 30, of New Haven, Conn.
Stanley Pierre, 32, of Bridgeport, Conn.
Officers arrested Fasasi, Thomas, Dobbs and Ralph Pierre shortly after the indictment was handed down in March. At that time, Stanley Pierre was still being sought by law enforcement officers. Federal officials say Stanley Pierre later turned himself in and is currently out on $100,000 bond.
Fasasi, Thomas and Ralph Pierre were ordered jailed after their arrest; Dobbs also was released on bond.
Fasasi is a Nigerian citizen who is in the U.S. legally as a permanent resident.
The case was investigated by the U.S. Postal Inspection Service, Treasury Inspector General for Tax Administration (TIGTA), U.S. Immigration and Customs Enforcement's Homeland Security Investigations (HSI), U.S. Secret Service, U.S. Army-CID, and New Haven Police Department.
J. Russell George, the Treasury Inspector General for Tax Administration, said the indictment of the five men was due to excellent teamwork by law enforcement.
"These charges demonstrate the commitment of the Treasury Inspector General for Tax Administration to investigate and bring to justice those that victimize the American taxpayer," George said. "These defendants are alleged to have engaged in schemes resulting in millions of dollars in fraud, often targeting the most vulnerable members of society. The success of this investigation is the result of a collaborative effort between multiple federal law enforcement agencies and the dedicated staff at the U.S. Attorney's Office."