Please Call to Schedule Appointment

616-392-1213
Scheduling your Appt.
We are open year round for all your tax needs. Out of Tax Season you need to call for an appointment.
During Tax Season – January 1st to April 15th
Hours are: – Monday Through Friday 4:30PM to 9PM and Saturday 9AM to 9PM and Sunday 10AM to 8:30PM
Have a question?
Use our contact form below…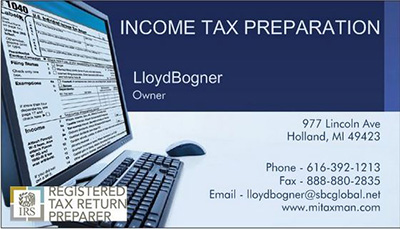 My firm's reputation reflects
the high quality standards I
demand every day.