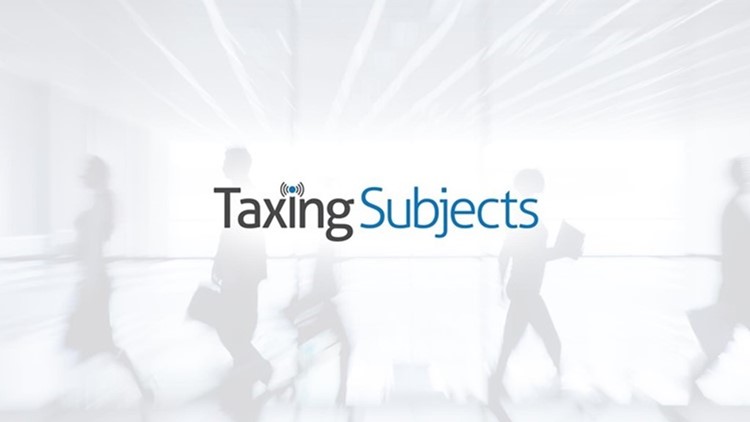 The Treasury Department has issued an additional $41 billion in Economic Impact Payments since May 8, 2020.
The Internal Revenue Service announced the latest Economic Impact Payment statistics in a Friday press release. To provide a clear picture of how the $257 billion in payments has been distributed, the agency updated its recent state-by-state breakdown. In an accompanying statement, IRS Commissioner Chuck Rettig said that this data highlights the agencies' ability respond quickly during a crisis.
Rettig also noted that some non-filers may still need to report qualifying information to the IRS: "We also continue to urge those who don't normally have a filing requirement, including those with little or no income, that they can quickly register for the payments on IRS.gov." Specifically, non-filers who don't receive Railroad Retirement, Social Security, Survivor or Disability, Supplemental Security Income, or Veterans Affairs benefits can use the Non-Filers: Enter Payment Info Here tool to ensure they receive a payment.
Which state received the most Economic Impact Payments?
California ($27 billion), Texas ($21 billion), Florida ($17 billion), New York ($15 billion), and Pennsylvania ($10 billion) are the states that have received the most money from Economic Impact Payments, while South Dakota ($759 million), North Dakota ($632 million), Alaska ($580 million), Vermont ($555 million), and Wyoming ($488 million) have received the fewest payments.
Since the number of EIPs issued by the Treasury neatly maps onto the number of residents in each state, we added a column to the IRS chart containing estimated 2019 population data from the US Census Bureau. To make it easier to read, we sorted the data by the number of payments issued:
| | | | |
| --- | --- | --- | --- |
| State | 2019 Estimated Population | Economic Impact Payments Issued | Amount Paid by Treasury |
| California | 39,512,223 | 16,869,636 | $27,897,283,972 |
| Texas | 28,995,881 | 12,396,590 | $21,635,810,592 |
| Florida | 21,477,737 | 10,618,792 | $17,546,164,251 |
| New York | 19,453,561 | 9,341,632 | $15,034,060,259 |
| Pennsylvania | 12,801,989 | 6,258,107 | $10,596,406,088 |
| Ohio | 11,689,100 | 5,828,477 | $9,833,041,489 |
| Illinois | 12,671,821 | 5,729,351 | $9,630,495,809 |
| North Carolina | 10,488,084 | 4,820,974 | $8,264,415,092 |
| Michigan | 9,986,857 | 4,813,156 | $8,286,614,929 |
| Georgia | 10,617,423 | 4,763,109 | $8,081,253,826 |
| New Jersey | 8,882,190 | 3,955,396 | $6,507,621,505 |
| Virginia | 8,535,519 | 3,796,975 | $6,447,589,217 |
| Washington | 7,614,893 | 3,453,810 | $5,876,091,642 |
| Tennessee | 6,829,174 | 3,305,606 | $5,693,071,645 |
| Arizona | 7,278,717 | 3,242,043 | $5,573,167,261 |
| Indiana | 6,732,219 | 3,174,698 | $5,613,824,661 |
| Massachusetts | 6,892,503 | 3,136,787 | $5,028,963,151 |
| Missouri | 6,137,428 | 2,933,973 | $5,118,911,639 |
| Wisconsin | 5,822,434 | 2,817,912 | $4,948,382,340 |
| Maryland | 6,045,680 | 2,692,062 | $4,380,831,484 |
| Minnesota | 5,639,632 | 2,613,771 | $4,577,086,990 |
| Colorado | 5,758,736 | 2,605,089 | $4,407,408,401 |
| South Carolina | 5,148,714 | 2,443,864 | $4,174,979,940 |
| Alabama | 4,903,185 | 2,332,771 | $3,988,469,624 |
| Kentucky | 4,467,673 | 2,199,370 | $3,824,826,391 |
| Louisiana | 4,648,794 | 2,186,332 | $3,680,836,165 |
| Oregon | 4,217,737 | 2,031,861 | $3,425,278,483 |
| Oklahoma | 3,956,971 | 1,799,803 | $3,190,860,867 |
| Connecticut | 3,565,287 | 1,601,397 | $2,609,644,445 |
| Nevada | 3,080,156 | 1,496,510 | $2,484,078,422 |
| Iowa | 3,155,070 | 1,477,214 | $2,660,402,672 |
| Arkansas | 3,017,804 | 1,428,624 | $2,496,524,966 |
| Mississippi | 2,976,149 | 1,427,440 | $2,422,655,854 |
| Kansas | 2,913,314 | 1,310,151 | $2,359,448,490 |
| Utah | 3,205,958 | 1,287,162 | $2,494,199,291 |
| New Mexico | 2,096,829 | 997,072 | $1,684,917,178 |
| West Virginia | 1,792,147 | 913,264 | $1,578,210,674 |
| Nebraska | 1,934,408 | 887,877 | $1,611,581,538 |
| Idaho | 1,787,065 | 808,118 | $1,512,453,150 |
| Foreign Addresses | N/A | 748,724 | $1,222,795,510 |
| Maine | 1,344,212 | 714,941 | $1,215,239,330 |
| Hawaii | 1,415,872 | 691,424 | $1,179,264,436 |
| New Hampshire | 1,359,711 | 676,004 | $1,139,776,925 |
| Rhode Island | 1,059,361 | 536,218 | $869,615,684 |
| Montana | 1,068,778 | 527,902 | $932,003,084 |
| Delaware | 973,764 | 463,653 | $778,262,906 |
| South Dakota | 884,659 | 416,962 | $759,483,658 |
| North Dakota | 762,062 | 354,768 | $632,983,746 |
| Alaska | 731,545 | 333,429 | $580,774,111 |
| Vermont | 623,989 | 327,867 | $555,841,287 |
| District of Columbia | 705,749 | 308,306 | $421,734,460 |
| Wyoming | 578,759 | 270,626 | $488,905,666 |
| TOTALS | 328,239,523 | 152,167,600 | $257,954,545,196 |
Sources: IR-2020-101; State Population Totals and Components of Change: 2010-2019